Materials and manuals to get started with applying the Product Impact Tool in your own practice. For Design projects, Research projects or Innovation trajectories.
---
Explanation of the Product Impact Tool
The Product Impact Tool helps with research into the impact of technical products on people, society and the environment. This is a starting point for ethical reflection, or for (re) designing products with an eye to user-friendliness, acceptance or behavioral change.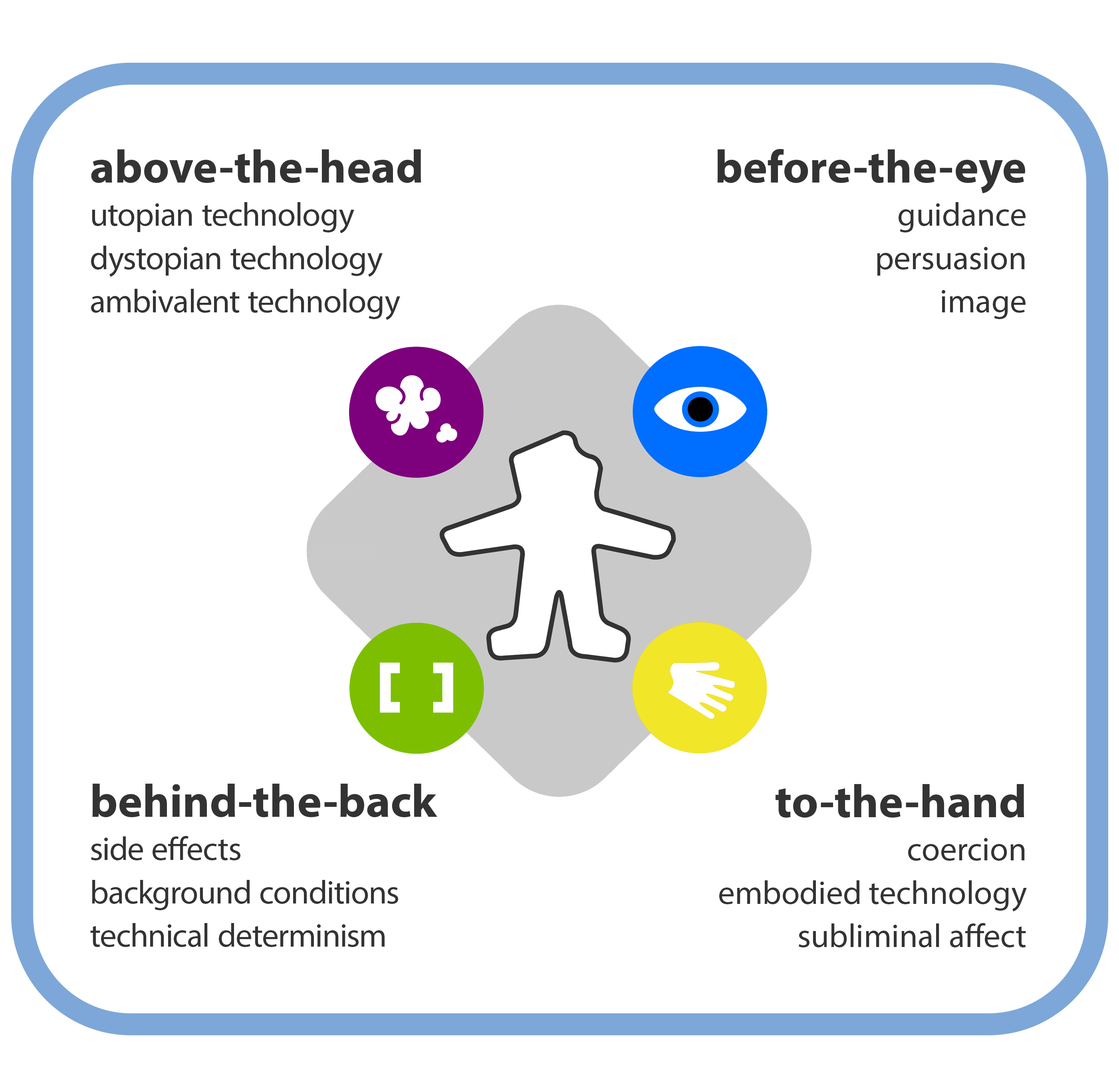 The core of the tool is a model with sample effects, ordered by how technology affects people. The online model offers the possibility to navigate over an extended canvas from block to block in which explanation and examples are given.
More information in: "Dorrestijn & Eggink (2014), Product Impact Tool Workshop: Mastering Affect and Effect in Human-Product Relations"
---
Directions and materials for a workshop
Of course you can use the interactive webtool for your workshop. However, with a group of people it is often more convenient to use physical items.
Product Impact Tool worksheet: a compact paper version of the Product Impact Tool. For setting up a Product Impact session in a workshop setting. download worksheet (pdf) Print it in A3 format and off you go…
How to use the Product Impact Tool Sheet in your Design Process:
Analysis: Take the product or service that you want to analyse in your mind. Then, go around the four quadrants of the tool and write down if and how your product or service influences the user through the described effects (normally, products have multiple effects). In a second step you can determine which effects have the most influence.
Ideation & Synthesis: First, use your imagination to generate many ideas. Categorise: Take your most interesting ideas and place them in the appropriate quadrant. Exaggerate: Choose one idea and try to overdo it in its own category. Transfer: Try to alter the idea in such a way that its major effect is in one of the other quadrants.
You can also check this document for setting up your own session: "Dorrestijn & Eggink (2014), Product Impact Tool Workshop: Mastering Affect and Effect in Human-Product Relations"
Product Impact Tool workshop booklets:
For a more extensive workshop session you can use the workshop booklets that were developed by Jonne van Belle. This requires some more preparation, but will provide more direction to the participants during the workshop. For every quadrant there is a booklet with directions and questions that will guide you through the session.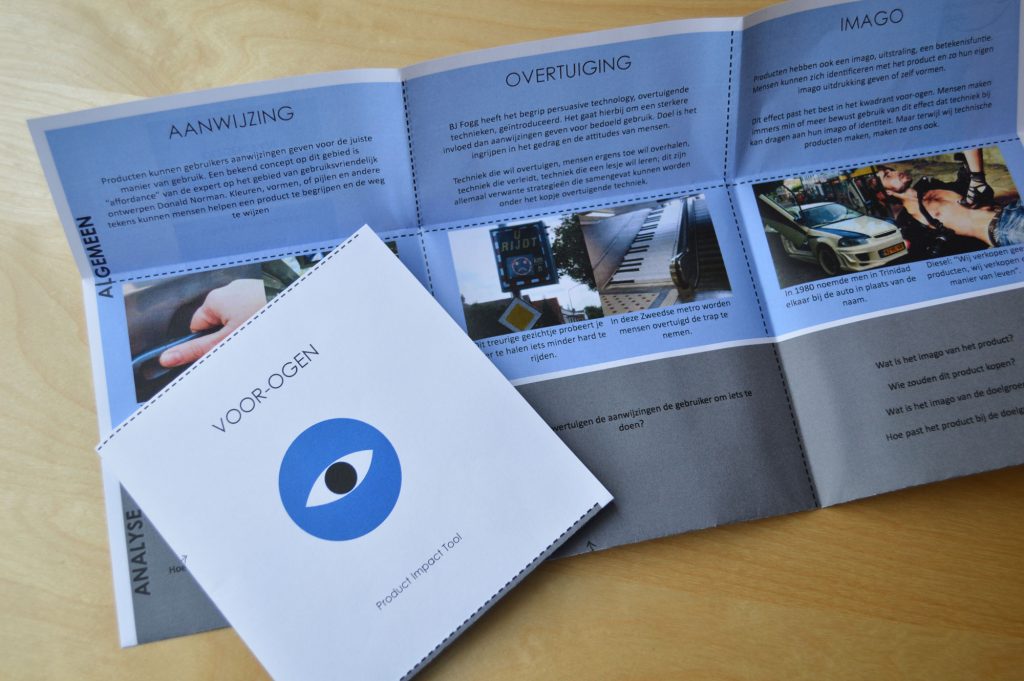 To prepare the booklets you can download the PDF, print it on A3 size and follow the folding instructions (please beware of the order of folding, in order to obtain the result as pictured above). Also print some copies of the worksheet for the additional exercises "categorise, exaggerate, move".